Dental Cleanings and Exams Near You
For most patients, routine dental examinations and cleanings near you are recommended bi-annually. These appointments involve a thorough evaluation of your teeth and gums along with scaling and polishing to eliminate calculus and debris from your teeth that you cannot remove on your own.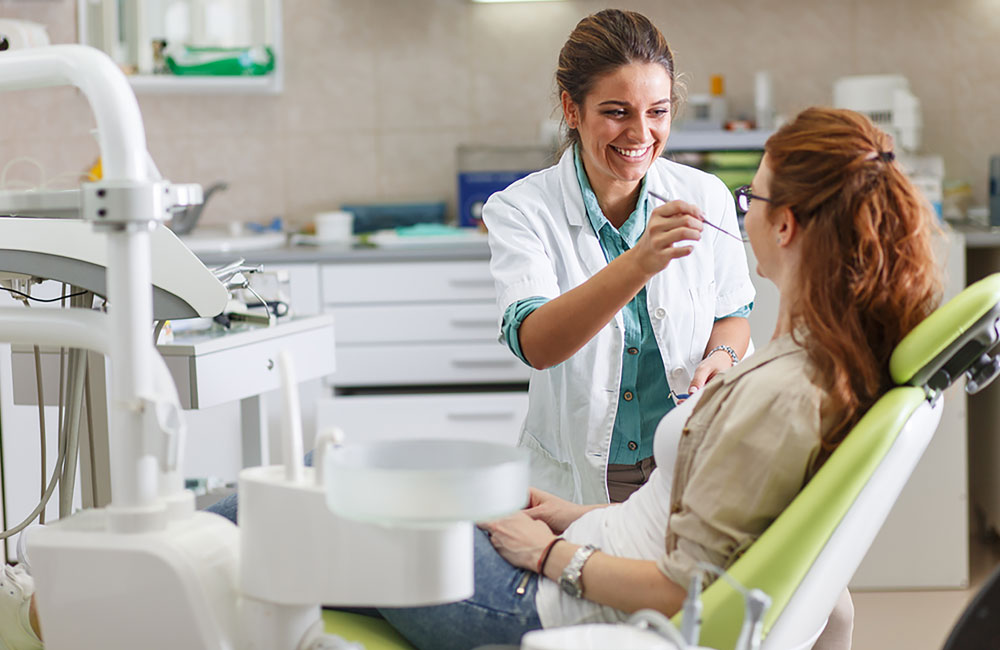 Why is Preventive Care Important?
Dental checkups in Saskatoon are an aspect of preventive dental care. When dental exams and cleanings are performed every six months, it can assist you in maintaining good oral care and prevent oral issues from arising. By visiting your dentist every six months, you can detect signs and symptoms of oral problems and prevent conditions from worsening. Dental cleanings and exams in Saskatoon are essential in ensuring a clean mouth through the use of adequate dental instruments that scrape between the crevices of your teeth.
In addition to adding frequent dental visits to your oral hygiene routine, remember to practice good dental hygiene habits at home. Ensure you are thoroughly brushing your teeth twice every day and flossing daily.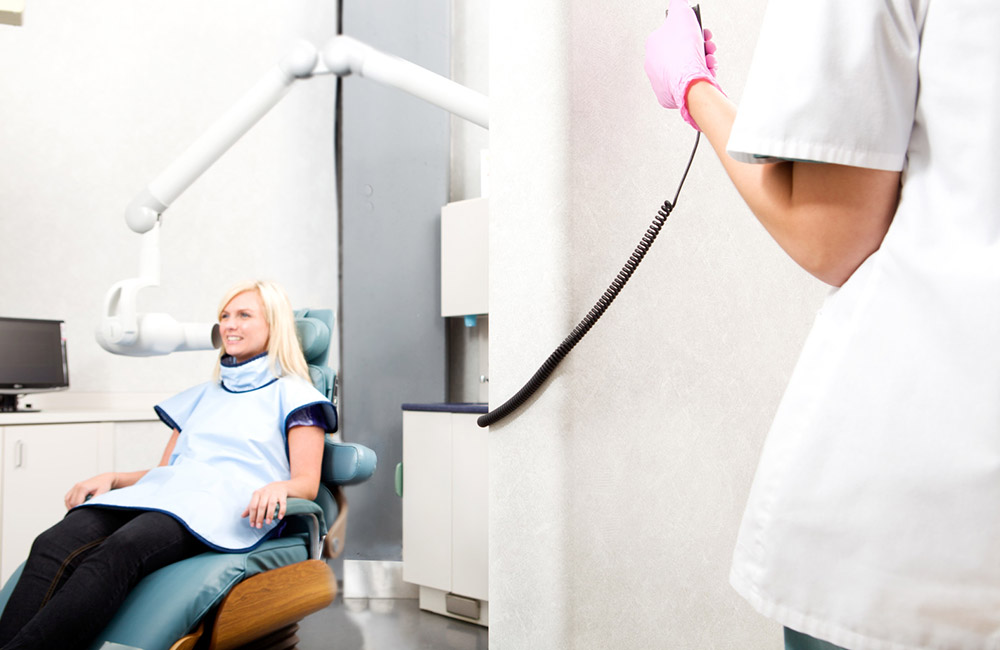 Dental Exams
Digital X-rays: These are used to examine your bones and teeth in areas that are not visible to the naked eye.
Evaluation of your gums: Your dentist will examine your gums and the tissue surrounding your teeth to determine if there are any signs of gum disease, gingivitis, or gum recession.
Examination of your teeth: Your teeth will be carefully examined to determine if there is decay or damage.
Oral cancer screening: A full head and neck examination enable your dentist to search for signs of tissue changes and symptoms of oral cancer such as lesions or tumours.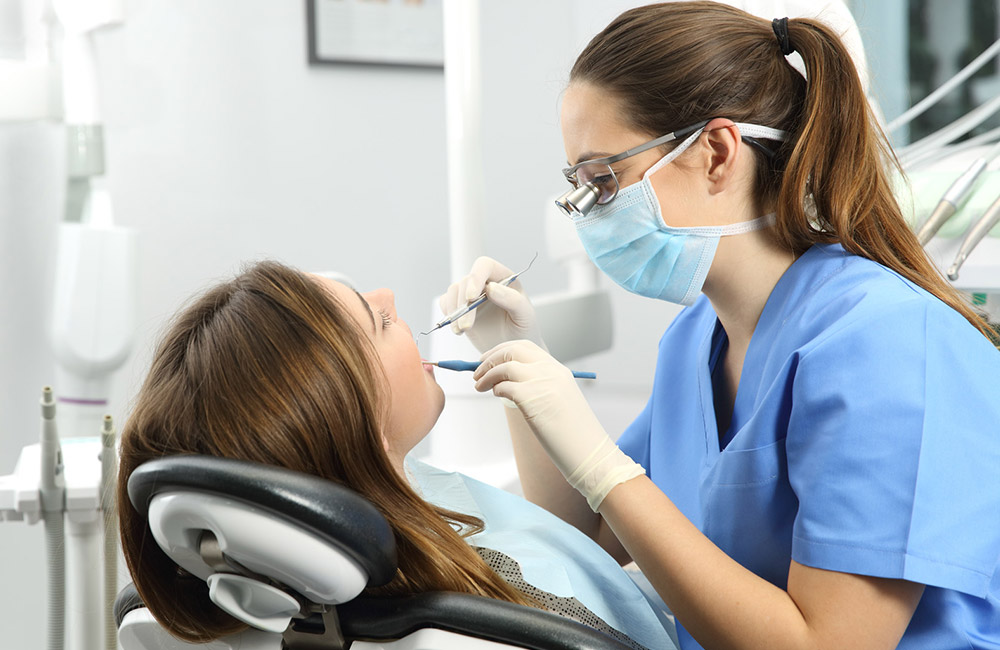 Dental Cleanings
After the examination process has been completed, your dental hygienist will begin the dental cleaning in Saskatoon. Using a scaler, plaque, and tartar are removed from your gum line and teeth. Next, gritty toothpaste is used to clean your teeth with a high-powered electric toothbrush to remove residual tartar. During the last step of dental checkups near you, your mouth is rinsed, and a fluoride treatment is applied to your teeth to prevent tooth decay.
Contact Brighton Dental today to schedule your dental checkup. We offer dental exams and cleanings in Saskatoon, SK S7V 0V2.
If you have any questions about receiving dental cleanings near you or would like tips to maintain your oral health at home, please contact us! We are happy to discuss ways to improve your oral health.