Braces Near You
If you are looking to fix misaligned teeth, your dentist may recommend receiving orthodontic treatment. Braces, specific are an orthodontic method that aligns your teeth, improving their function, appearance, and overall oral health. Additionally, when your teeth are straight, it improves your oral hygiene, making your speech clearer and providing an attractive smile. We offer braces in Saskatoon to address various misalignment issues. Some of these issues include; overbite, underbite, spacing, crowding, and other problems. Contact our dental clinic today to request a consultation for braces near you!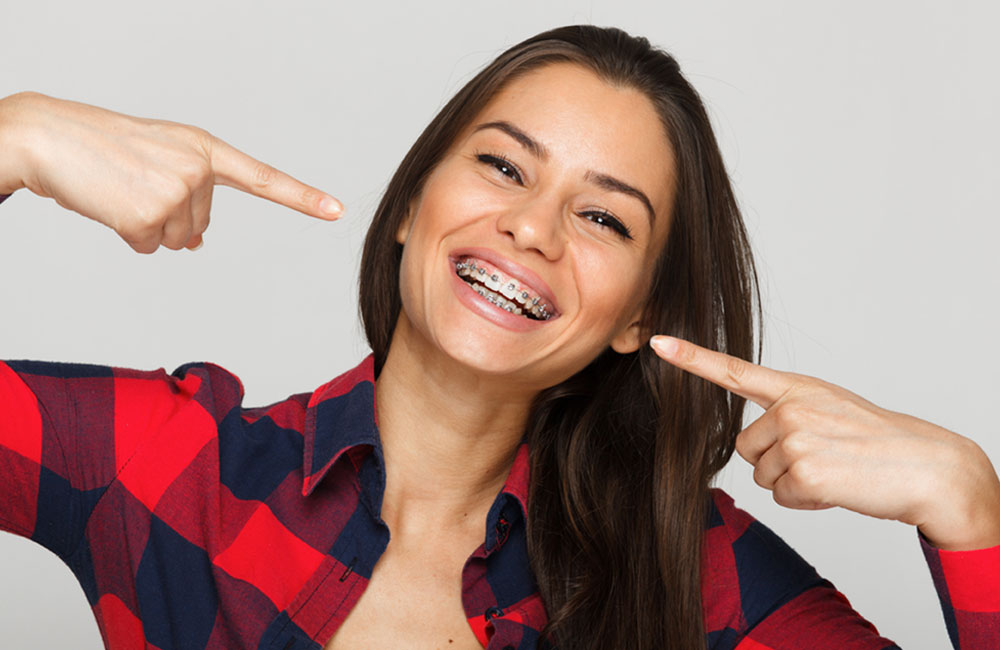 Candidates for Braces
There are a few different types of braces near you available, the most common one being traditional metal braces. Your dentist will determine which treatment process is most suitable for you. Braces near you are recommended for children above the age of seven, preteens, teenagers and adults.
Braces are commonly used to correct the following alignment issues:
Underbite: Your bottom teeth project further out than your upper teeth.
Overbite: Your upper teeth project further out than your lower teeth.
Overcrowding: You have inadequate space in your mouth, which prevents the proper alignment of your teeth.
Aesthetic issues: One or more teeth are improperly positioned or misaligned.
The Benefits of Receiving Dental Braces Near You 
There are many benefits to receiving dental braces near you in addition to treating dental concerns, which include the following:
Improving your ability to eat and chew
Improving your oral health by making it easier to brush and floss
Improving your speech
Reducing the risk of oral health problems such as cavities and gum disease
Reducing the risk of injuries from protruding teeth
Reducing teeth grinding
If you have any questions or are interested in receiving dental braces in Saskatoon, please contact us to schedule a consultation.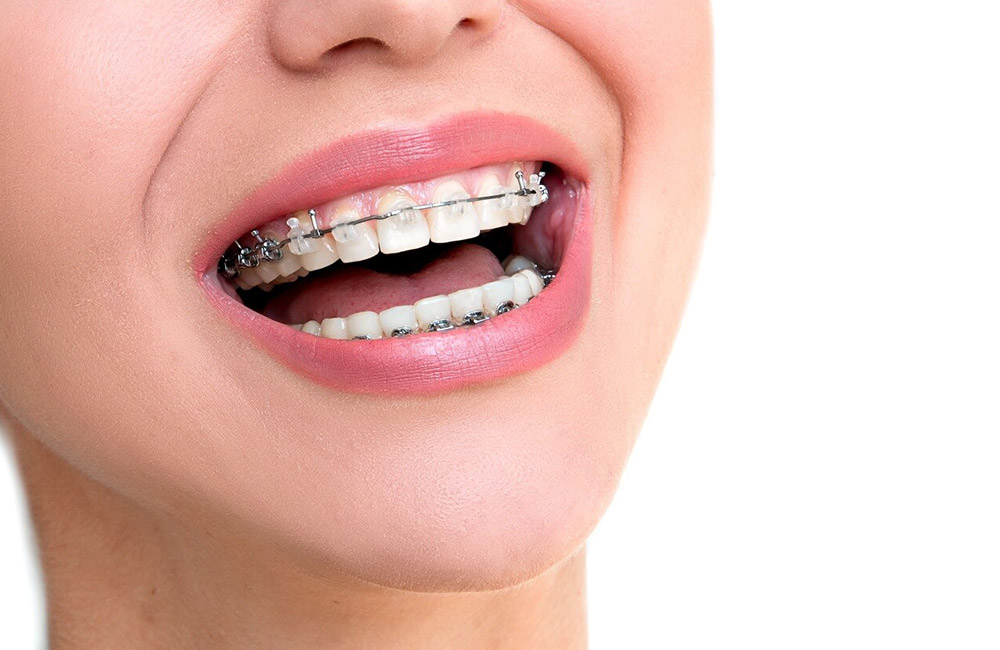 Types of Braces
Metal Braces: These consist of two basic components—metal brackets and a bendable wire. Metal braces in Saskatoon are the least expensive type of braces and provide the fastest results.
Ceramic Braces: These are a popular and discreet alternative to metal braces, as they consist of ceramic material that is tooth-coloured.
Lingual Braces: These are the same as metal braces, however, the brackets are placed on the inside of the teeth instead, so they are less intrusive and noticeable.
Self-Ligating Braces: These braces use less friction to move your teeth, for more comfortable repositioning. Generally, braces are worn for one year, depending on the patient's specific case. If you are interested in orthodontics, contact Brighton Dental for a consultation to determine if braces in Saskatoon, SK S7V 0V2 are the right treatment option for you.